(e)MAIL ORDER MATERIALS
from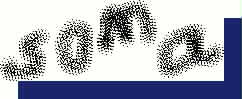 SOMA RECORDING AND PUBLISHING
New sound and intermedia arts in publication
PO Box 225, Milperra, Sydney, NSW 2214, Australia
Tel + 61 406 175543 ; email :dr.metagroove@mindless.com
Our materials are increasingly available, usually as digital downloads, from the Australian Music Centre, CDBaby, iTunes, Amazon and Spotify. Most of our early LPs have now been re-released in digitally remastered forms. Amongst current/recent re-releases is a double CD of the albums 'Cycles', 'Superimpositions' and 'Dualyses' and includes a bonus track not previously available (SOMA 788).
Alternatively you can order most of the cds, cd-roms, vinyl lps or books listed on this site, from Soma. Send a cheque for the amounts specified; remember to include 10% in addition as postal cost, if you are ordering from outside Australia. Cheques are presently accepted only in Australian Dollars and UK pounds sterling.
Alternatively, you may use PayPal to provide a secure electronic payment method. You contact us to establish the cost of the item including postage, and then PayPal transfers your payment to us, after which we supply the materials.